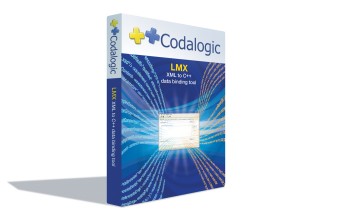 Download LMX XML C++ Databinder
Evaluation Software Download
Licensed Software Download
Examples Download
Evaluation Software Download
Download the evaluation software. Without an evaluation license the downloaded code only has restricted functionality suitable for basic evaluation. If you include your email address and we'll send you a 30-day evaluation license enabling full functionality.
The current version is: 7.3
Licensed Software Download
If you have license(s) for either the Standard or Professional Editions of the LMX XML C++ code generator and wish to download the installation file, please enter your registered e-mail address or license number in the box below and press the 'Download...' button.
Important Note: As of v7 we no longer ship the Runtime Supporting Software
as binary libraries. Instead, included scripts allow you to build the libraries from
the supplied source code.
Examples Download
Some pre-packaged examples with pre-generated C++ code are available to assist your initial evaluation of Codalogic LMX. You can either explore these examples, or go straight to downloading the evaluation version of LMX.
To Explore Further...
To find out more about Codalogic LMX, you can:
Providing exceptional support is very important to us. If you have questions about Codalogic LMX XML C++ Databinder, please send a message to .